Glenmont Group is an Executive Search Firm, considered to be a trusted advisor by its clients. We have built and sustained a reputation for excellence through our Executive Search Recruiters' ability to complete challenging searches in competitive markets. We have established several recruiting solutions to better serve our clients' needs. Call us today to schedule a consultation.
Retained
We offer a collaborative approach to Executive Search that is based on a thorough understanding of the strategic, financial and operational issues our clients face. We meet with our clients to learn about the corporate culture, management and long range strategy of the business. This enables us to identify the people who have the right attitude, experience, education and soft skills for the role and that the candidate's personal career objectives are in line with the client's. This type of search requires a significant commitment of our time and resources and in return we require a retainer as well as exclusivity. We offer a flat fee arrangement and double the normal guarantee period.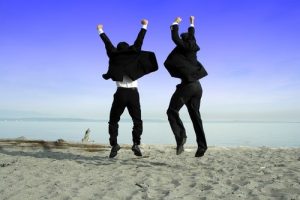 Contingency
The Contingency Search is designed for mid-career level searches. Generally, these are professionals who have at least 5 years of industry experience and a bachelor's degree in a related field. The recruiter will identify and recruit both active and passive candidates who have experience working in a similar role for competitors of the client. Glenmont Group's recruiters are trained in advanced search techniques, effective use of our proprietary database and social media accounts. The search may or may not be exclusive and payment of the fee is typically contingent upon the success of the placement.